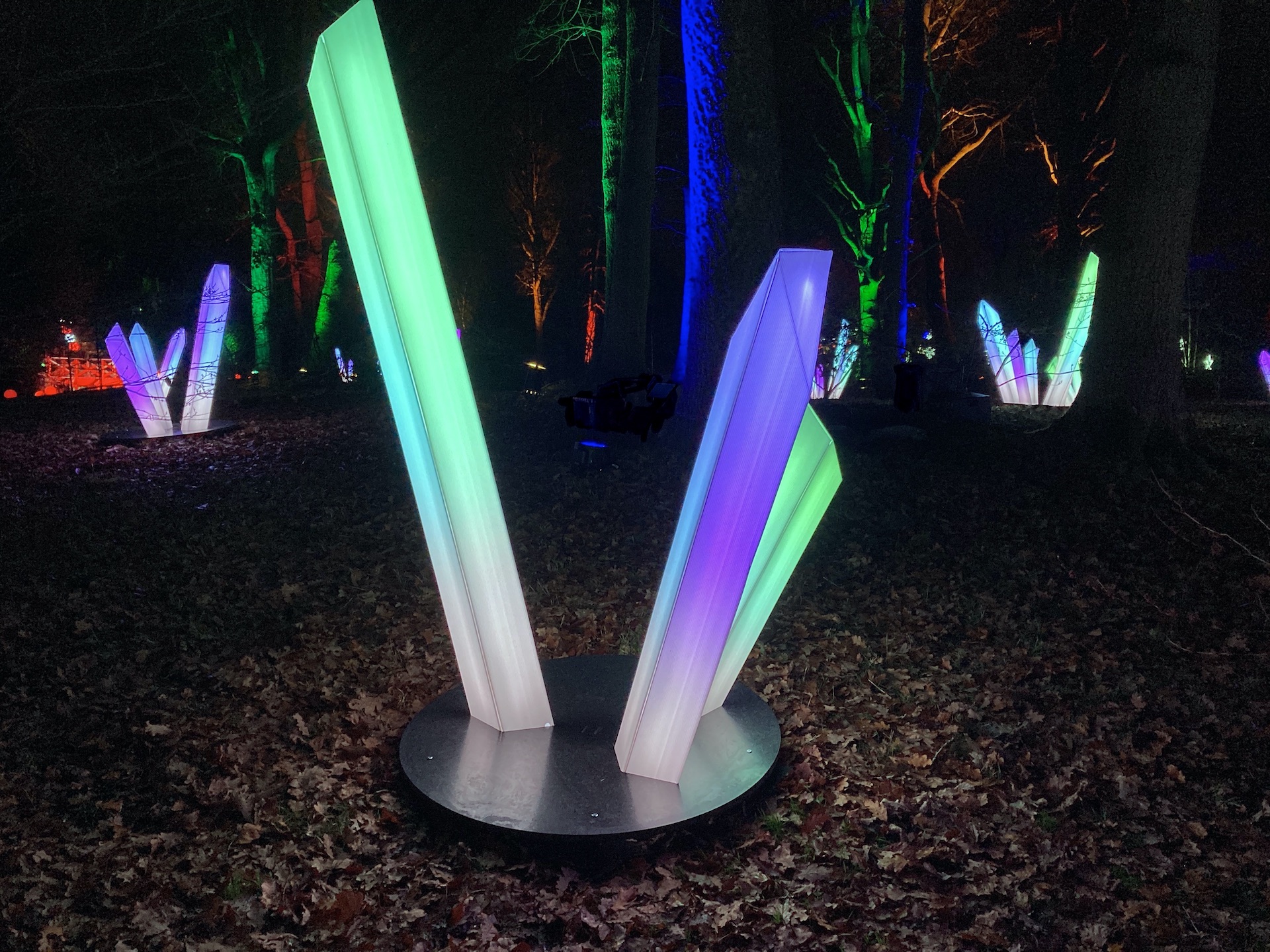 Crystal Garden
Crystal Garden is a truly magical experience, made up of clusters of glowing shards that illuminate the dark night. Perhaps newly frozen ice – fitting for a fantastical winter landscape – or maybe ancient crystals sprung up from an underground magical grotto, they sparkle and shimmer with colour, creating a breath-taking and enchanting display.
Crystal Garden was commissioned by Culture Creative for My Christmas Trails – debuting in 2020 at Christmas @ Dunham Massey.
Special thanks are due to our brilliant team of makers – Gary, Jessica, Lefke, Mathias, and Seb – and to The Old Church in Stoke Newington for their invaluable support.
---
December 3 2020 – January 10, 2021
Dunham Massey, Greater Manchester