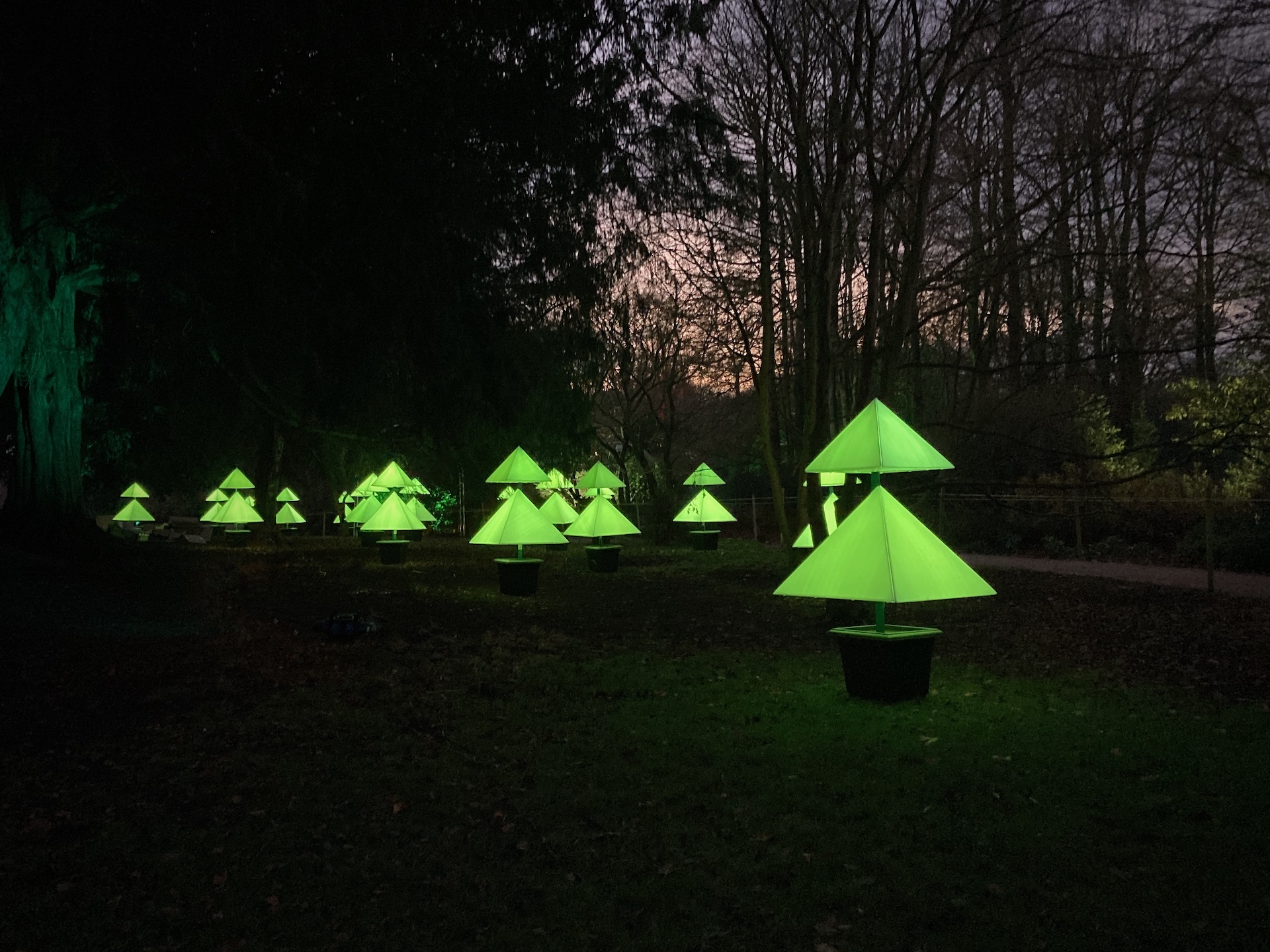 GLOW (2020)
GLOW draws on the ancient traditions of the evergreen tree – celebrated in Winter as a promise of Spring – and the flickering light of candles that bring cheer to the long nights.Reduced to their essential form, the simple geometric trees are rooted in heritage while celebrating the contemporary. The piece provides an intimate warming glow on cold dark nights, a symbol of hope through the winter season.
Originally developed in 2018 as a Christmas installation outside The Old Church in Stoke Newington, this new version has been commissioned by Culture Creative for My Christmas Trails – debuting in 2020 at Christmas @ Dunham Massey.
Special thanks are due to our brilliant team of makers – Gary, Jessica, Lefke, Mathias, and Seb – and to The Old Church in Stoke Newington for their invaluable support.
---
December 3 2020 – January 10, 2021
Dunham Massey, Greater Manchester