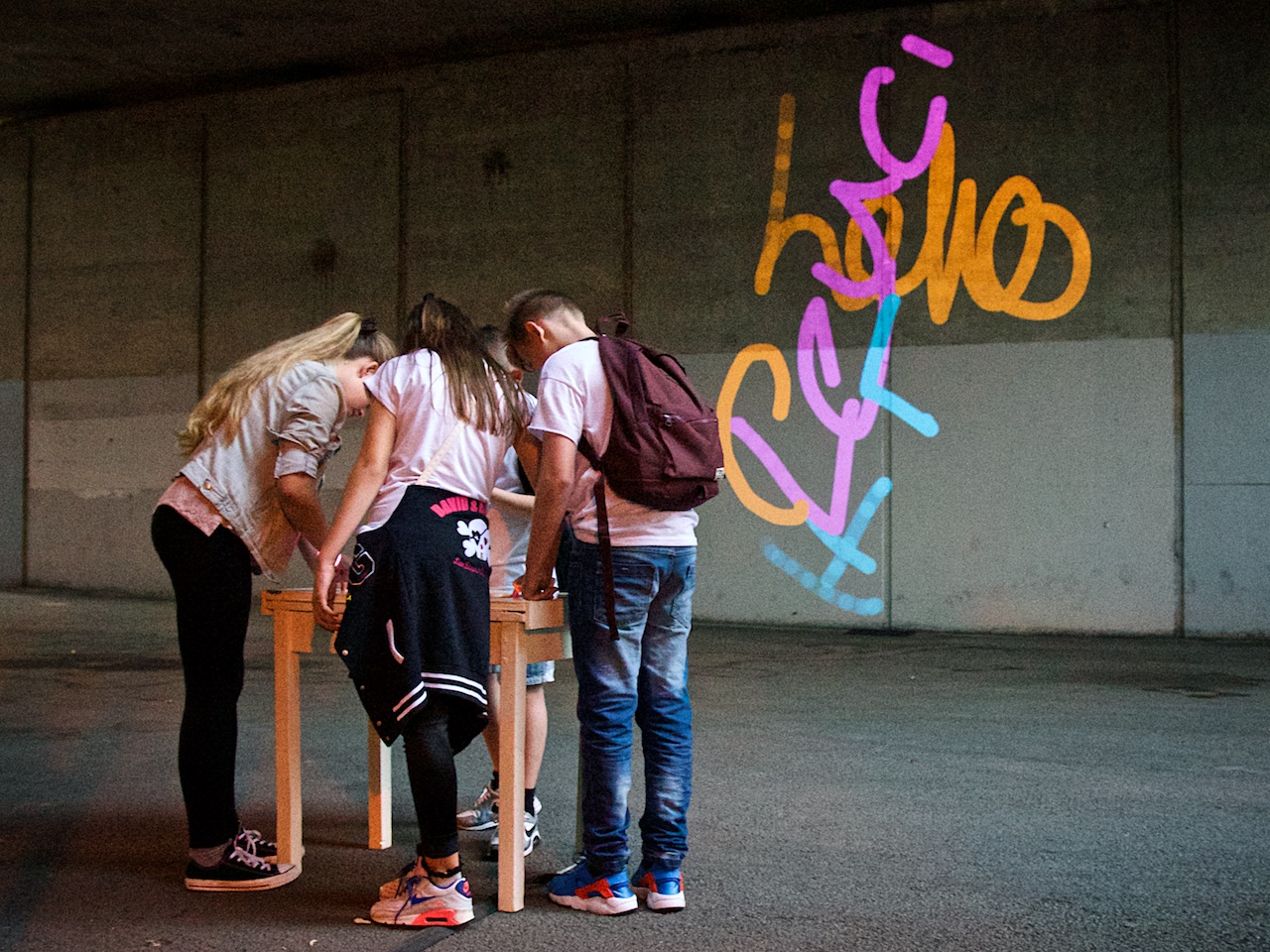 Sand
Sand is a mass participatory interactive projection work. It enables people to connect, communicate, and play through drawing and writing.
Sand, is based on an online experiment, written by Output Arts member Jonathan Hogg, that was designed to allow people to draw interactively together across the Internet making simple, colourful marks that fade within moments.
Participants connect to a web server using their smartphone or other touch screen device and are assigned a random, unique colour. They freely draw or write on the screen and as they do so their marks are shared with other participants. Participants immediately become part of a larger community, with everyone contributing to the picture. Drawings are made spontaneously, evolve in the moment and fade – as drawings made in the sand get washed away – leaving a clean slate for the process to continue.
You can have a play with Sand online.
---
November 30, 2013
The Brick Box | Light Night Canning Town
A13 Underpass, Canning Town, London
September 6, 2014
The Brick Box | The Light Fantastic in Thamesmead

October 25, 2014
The Brick Box | The Big Draw at Nine Elms
Thames Path, Nine Elms, London
November 28, 2015
The Brick Box | Little Light Nights
Canning Town, London
October 6, 2017
Light Night Leeds