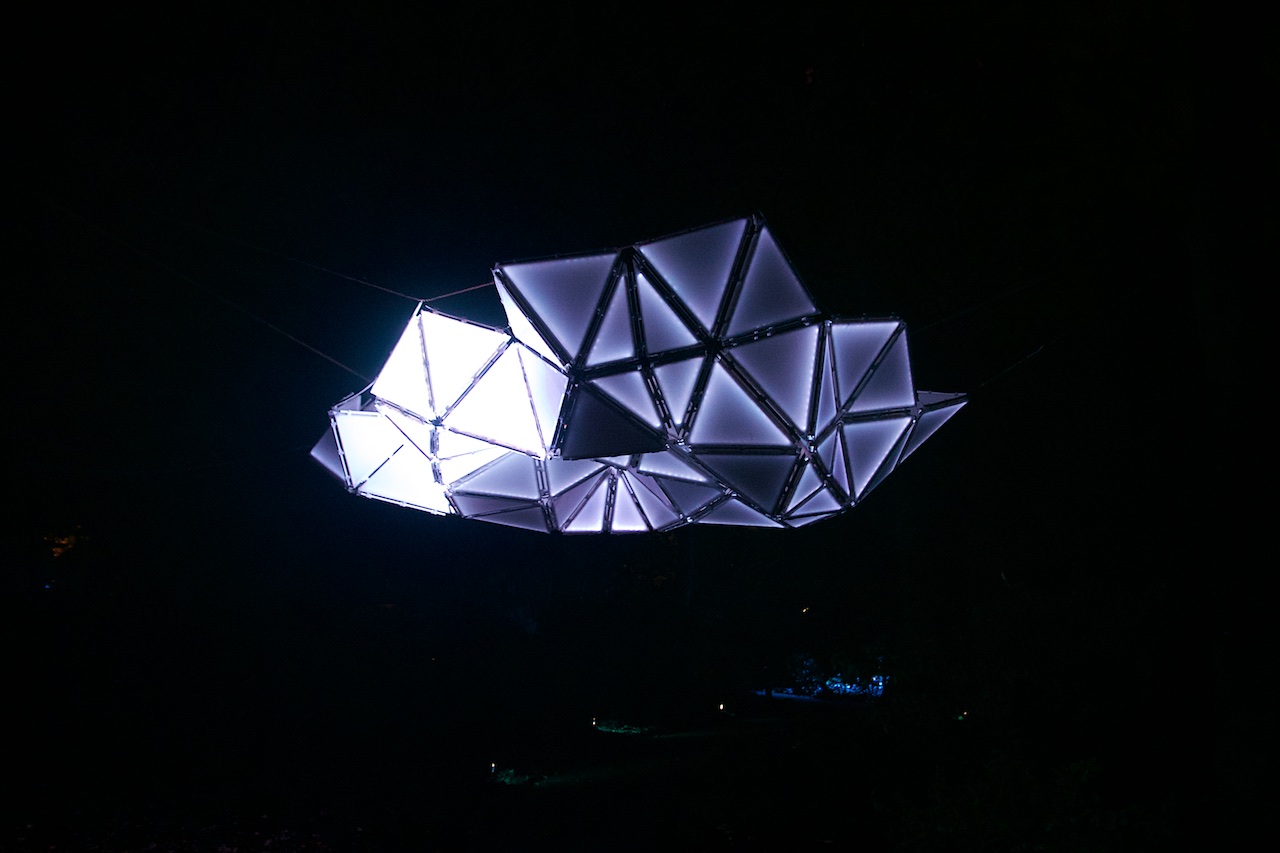 Storm
The rumbling sounds of approaching thunder introduce Storm. This immersive audiovisual installation recreates the thrill and excitement of watching a storm as it moves from dark and foreboding to booming explosions of light as the gale approaches.
Climactic thunderclaps create a dramatic tension as they crash all around the viewer, instilling a sense of awe and wonder for this raw, elemental force. Gradually the thunder recedes into the distance and the patter of rain falling flickers in light patterns across the canopy of trees, gradually leading the viewer onward to continue their journey.
Commissioned for Newcastle Gateshead Initiative's Enchanted Parks 2016, Storm is Output Arts' most ambitious audiovisual installation to date: constructed from 108 separate triangular panels with a total of 4320 LEDs, 335 metres of cabling and a dozen computers. The event saw 30,000 visitors across six nights.
Storm uses a recording of a thunderstorm from the British Library Sound Archive, contributed by wildlife sound recordist Simon Elliott; Output Arts are grateful for his kind assistance.
You can read more about Storm on our blog and see the official photos from the event on Flickr.
---
December 6, 2016 – December 11, 2016
Enchanted Parks
Saltwell Parks, Gateshead, UK
---
In partnership with