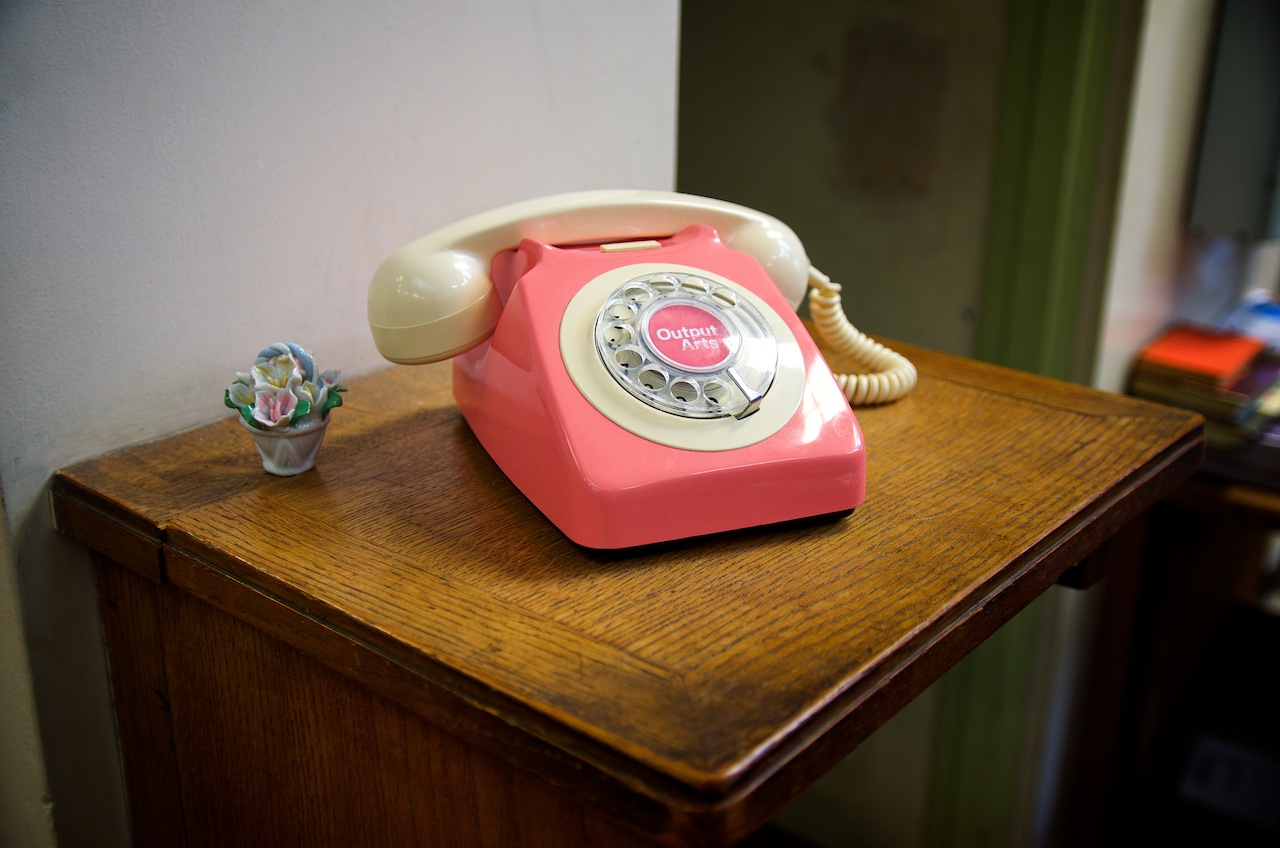 Telephone Lines
Stoke Newington Literary Festival
In partnership with Stoke Newington Literary festival, Output Arts have created an audio sketch that draws on the local community and the stories and writings they love.
We have adapted a pink telephone to play the voices of the community involved with the festival, as well as the wider community of Stoke Newington.
Contributors were asked to select a favourite book or piece of writing and be recorded speaking the first and last lines. These recorded voices were then put into our pink telephone, which toured the festival, moving from venue to busy venue. People were invited to lift the receiver and experience a randomly selected first line and last line read in a local voice. For a moment they find themselves in the world of the story, sharing the suspense, humor, poetry and intrigue of a writing selected by another, as well as gaining a small insight into their tastes and preferences.
---
June 3, 2016 – June 6, 2016
Stoke Newington Literary Festival