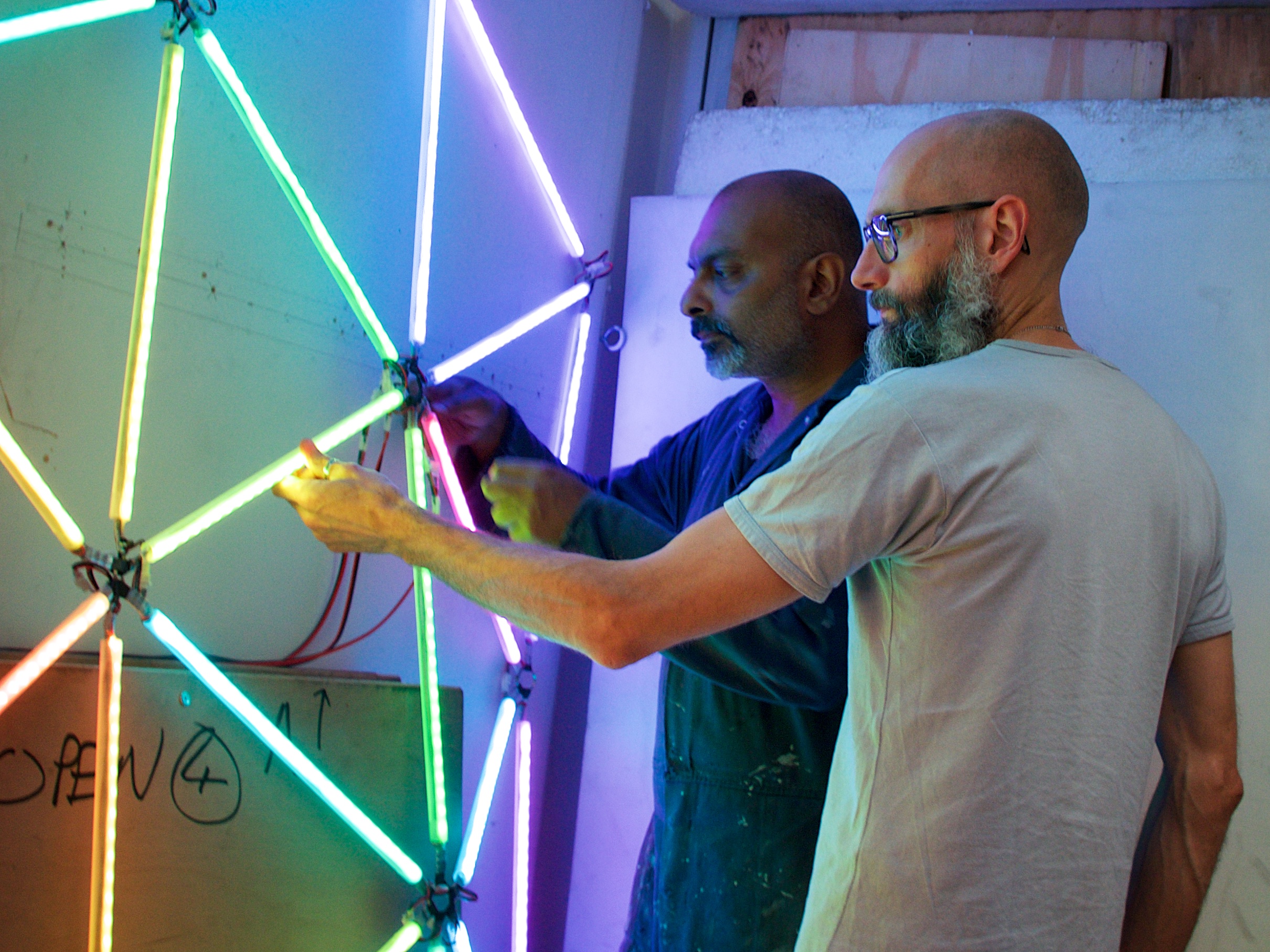 The Course of Days
The Course of Days uses cutting-edge digital technology to explore the changing seasons and the rhythms of passing time. The piece uses gathered field recordings spanning the year and combines these with a palette of animated light and colour to reflect the dynamism of the British weather, the clamour of the animal kingdom and the pulse of rural human activity.
The title of the work comes from the words of George Harvey, a British-born American painter associated with the Hudson River School, who used paint to show what he referred to as "the course of the day" across the changing seasons. This style of rendering the luminous quality of light over a landscape later came to be known as Luminism – a word that is also now used to refer to the modern practice of creating art with digital light.
In this work, Output Arts use technology to bring these notions of the landscape into the heart of the city and remind viewers of the agricultural past on which the Corn Exchange is built.
The Course of Days is a commission by Rushbond Plc; first shown for Light Night Leeds 2018 at Leeds Corn Exchange, it can be seen there until October 2019.
Output Arts would like to thank Simon Elliott (wildlife and sound recordist), Cheryl Tipp (Curator, Wildlife and Environmental Sounds, The British Library), Steve Gardham (Yorkshire Garland Group), Roy Hardacre and Peter J Benson for the song Grand Pubs of Yorkshire, and John Greaves for the songs Sheep Gathering and Cattle Sale.
October 2018 until October 2019
Leeds Corn Exchange