Output Arts produce artworks that are memorable, emotional and powerful. We uncover human experiences, sharing and presenting these through engaging, innovative and surprising means.
We work primarily – although not exclusively – with audio, circumventing a contemporary visual art language that can be daunting. Through the more intuitive act of listening, a more receptive state is attained and thus a deeper engagement with the work. Spoken word combines the beauty of rhythms and timbre, with the direct communication of ideas and themes.
We use a device, or "hook", to draw the audience in. This device is often playful and surprising – such as a metal detector – combining a light-hearted interaction with something meaningful. We utilise a wide range of skills in traditional media and new technology to produce novel and inventive artefacts relevant to the project.
Our process involves: a period of observation of a community or place to devise a question; a sensitive engagement to produce a response; a period of refining, to shape and channel this response into an artefact; and a presentation of this artefact to draw an audience into an experience.
The final artworks reflect both the original community and the audience: we create spaces where people meet themselves.
Output Arts is a collaboration between the artists Andy D'Cruz and Jonathan Hogg.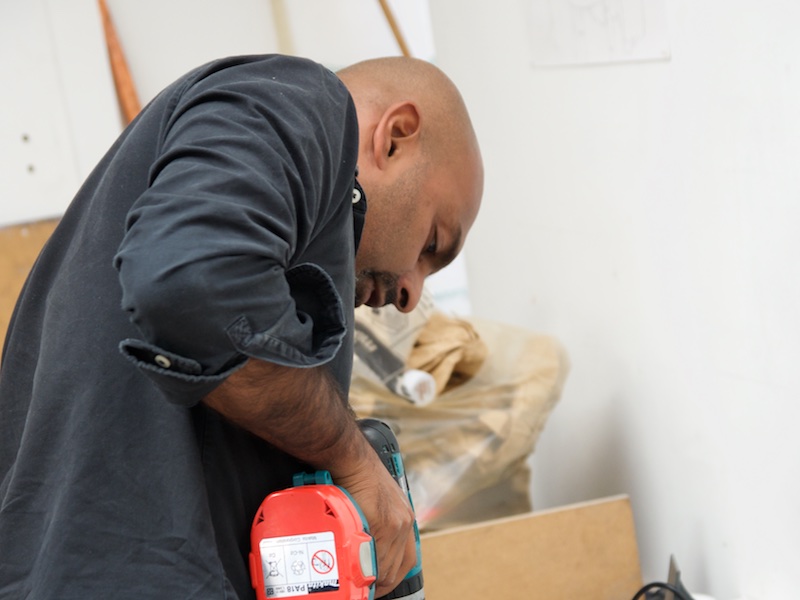 Andy D'Cruz
Andy D'Cruz has been a practising artist for over 25 years and has produced and exhibited work in the UK and abroad. This has included large-scale sculpture as well as paintings and drawings, for permanent and temporary exhibitions, public outside spaces and more intimate gallery venues.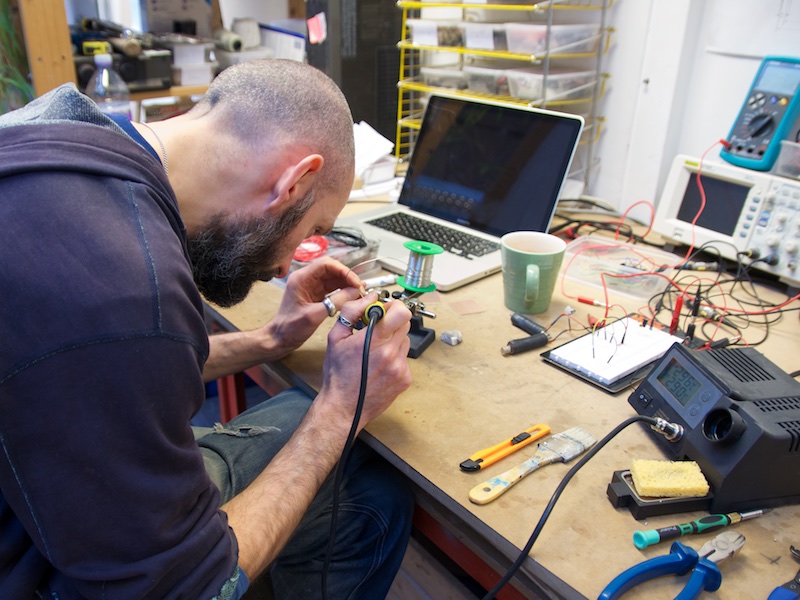 Jonathan Hogg
Jonathan Hogg trained in software and electronics. For over 20 years he has designed and developed large-scale information systems in academia, the finance industry and software start-ups. In early 2009 he decided to focus on art and now creates interactive digital artworks, and multi-sensory installation and participatory art.